Justin Serpone
Head Coach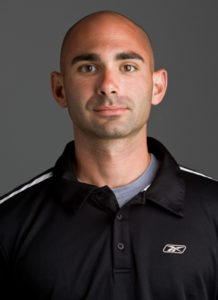 Justin Serpone returns to the sideline for his Fourteenth season in 2021. Currently, Serpone sits as the second winningest coach (by percentage) of any active coach in NCAA history, regardless of division (.833).
Serpone served as the assistant men's soccer coach at Duke University in 2006, helping to lead the Blue Devils to an 18-4-1 record, the ACC regular season and tournament championships, and a No. 1 seed in the NCAA Tournament. Prior to Duke he worked as a head assistant coach at Lafayette College (2001-03) and Northwestern University (2003-06), notably helping the Wildcats compile a record of 31-20-10 after they were a combined 9-42-4 from 2001-2003.
Serpone has completed five graduate degrees. He is currently enrolled in two more Master's Degree programs.
Amherst College

Dennis Bohn
Head Coach

In 15 seasons under the guidance of Dennis Bohn, the Lafayette men's soccer program has produced nothing but winning teams. Bohn has led the Leopards to winning seasons in 12 of his 15 years on College Hill, three Patriot League championships and three NCAA Tournament berths. His overall record entering his 16th season at Lafayette is 132-92-55 with a 46-44-23 mark in Patriot League play and a 68-28-22 tally at Oaks Stadium.
Lafayette College

Brian Bouhl
Assistant Coach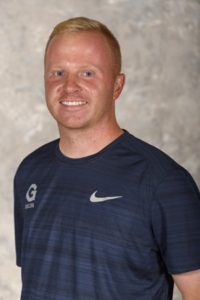 Brian Bouhl joined the Hoyas in 2018 as the volunteer assistant coach.  He comes to the Hilltop from Coastal Carolina University. Bouhl assists in all aspects of the program, with primary responsibility on coaching the Hoya goalkeepers and managing the sport science program.
Bouhl spent the past three seasons at the University of Kentucky where he was the director of operations for men's soccer.  There he worked with all aspects of the program focusing on team operations including training, sport science, travel and camps. During that time, the Wildcats made NCAA tournament appearances in 2015 and 2016, including a program-first No. 16 seed in 2016.
While in Lexington, Bouhl was a staff coach with Lexington FC for five years, coaching the 1999 and 2001 boys age groups, as well as coaching goalkeepers for the club.
Georgetown University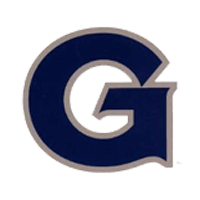 Jermaine Birriel
Assistant Coach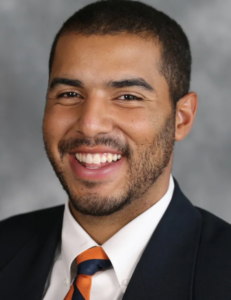 Jermaine Birriel enters his first season with Virginia men's soccer program. The Fredericksburg, Va. native returns to the Commonwealth after serving as an assistant coach at Iowa Western in 2020.
University of Virginia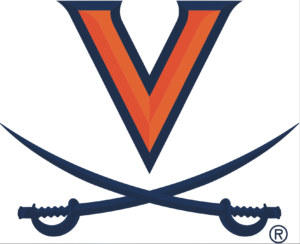 Austin Jackman
Assistant Coach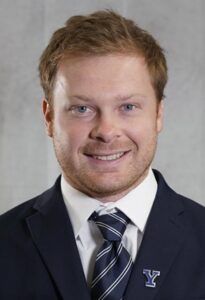 Austin Jackman joined Kylie Stannard's men's soccer staff in the spring of 2022.
Jackman, who was coached by Stannard as a youngster with Campton United, comes to Yale from Millsaps College in Mississippi where he had served as an assistant coach since 2019. Prior to Millsaps, he spent two seasons as a graduate assistant at Delta State University where he assisted the program in training, recruiting, travel and game day operations.
Jackman is a 2016 graduate of Delta State, was a four-year starter for the men's soccer program and was an integral part of the first team in school history to advance to postseason play and reach the Gulf South Conference championship game. He led the team in goals as a senior and is sixth in school history in games started.
Yale University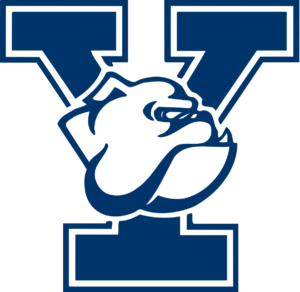 Ken Bovell
Head Coach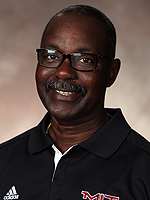 Ken Bovell enters his second season as the head coach of the MIT men?s soccer in 2016 after an extremely successful first year in which he led the Engineers to a program record mark of 18-3-1 and the Sweet 16 of the NCAA Division III Tournament. Prior to his promotion to head coach last year, Bovell served as an assistant for two seasons under then head coaches Aidan Byrne and Mike Singleton.
As part of the success that Bovell brought to the MIT men's soccer program, he was awarded with both the NEWMAC Coach of the Year and ECAC Division III New England Coach of the Year accolades in 2015.
MIT

Mike Toshack
Head Coach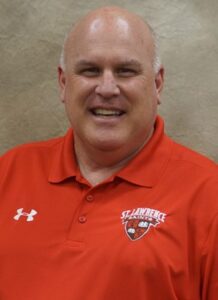 A former Saints assistant coach who has had an outstanding career as an assistant in professional soccer, Mike Toshack was named the fourth head coach in program history in July 2015, relieving former head coach Bob Durocher, who was promoted to Director of Athletics and Recreation in May 2015.
The 2020 men's soccer season will be the sixth for Toshack, who led the Saints to Liberty League regular season and tournament titles in 2015 and 2018. In 2015, St. Lawrence finished that year with a 16-4-2 record and advanced as far as the Sweet 16 in the NCAA Tournament. In 2018, Toshack was named Liberty League Coach of the Year.
St. Lawrence University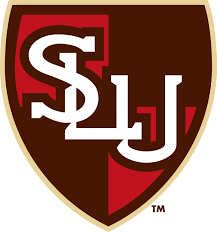 Max Lichtenstein
Assistant Coach
Max Lichtenstein joined the Tufts Men's Soccer staff as assistant coach in 2020.
As a player, Lichtenstein was a three-year starter at Ithaca College after playing his freshman year at the University of Memphis. Prior to college, he played for the Chicago Fire in the Development Academy where he recorded six shutouts in eight games his final season.
Tufts University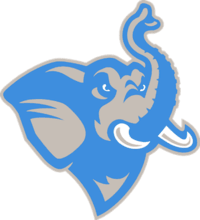 Tim Stanton
Assistant Coach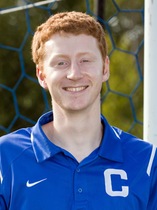 Tim Stanton, a 2016 Colby graduate and a co-captain of the 2015 team, is in his fourth year as an assistant coach in the 2019-20 academic year.
Stanton, a government major, was a four-year member of Colby and played on defense. Good in the air, Stanton had five career goals. The most memorable score was his overtime goal in the 2015 season to defeat Williams College.
Colby College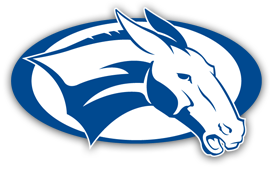 Noah Riskind
Assistant Coach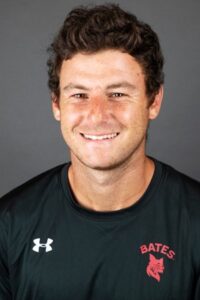 Noah Riskind '16 of Bethesda, Md., returns to Bates after working as a teacher for the past four years. Riskind first worked as a seventh-grade math teacher in New Bedford, Massachusetts, as a Teach For America corps member, and then taught English in Colombia for two academic years on back to back Fulbright grants.
Bates College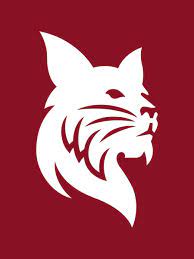 Andrew Schaefer
Assistant Coach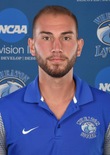 Andrew Schaefer begins his third year on staff with the Wheaton College men's soccer program, as he was named a full-time assistant coach in the summer of 2019. The Allentown, Pennsylvania native comes to Norton after serving as assistant coach for two seasons at his Alma Mater. Schaefer has helped lead the Lyons to a 21-13-1 record over his two seasons. The Lyons finished the 2021 season ranked #5 in the final Regional Rankings. Schaefer has primarily worked with the offenese whos cored 2.29 goals per game and had nine players with at least three goals
Wheaton College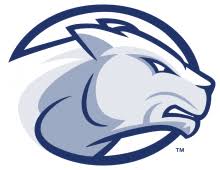 Jeff Huffman
Assistant Coach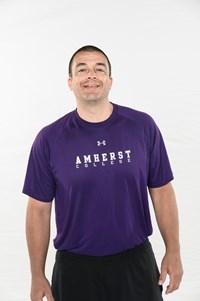 Jeff Huffman looks forward to his second season at Amherst in 2018 and his 16th overall in collegiate soccer. This will be Huffman's second season as men's goalkeeper coach and first as the women's.
On the men's side in 2017, Huffman saw all four of his net minders receive at least one start. Seeing the most shots of any Amherst squad in Coach Serpone's 11 year Amherst tenure, the Amherst goalkeepers combined to lead the NESCAC in saves (94)-while recording the third highest save percentage during conference play.
Amherst College

Alex Ortega
Assistant Coach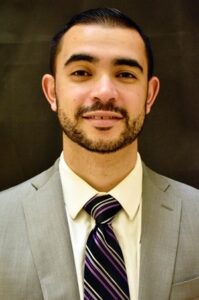 Amherst College men's soccer coach Justin Serpone recently announced the hiring of Alex Ortega as assistant coach of men's soccer.
Ortega comes from Randolph Macon College, where worked as an assistant coach since prior to the 2019 season.  The Yellow Jackets were 24-15-3 in his time. In 2021 RMC went 5-1-3 in conference play, its least league losses in one season since 1999.
Prior to his time with Randolph Macon, Ortega spent one season at Clark University. During his tenure with the Cougars, the team led the New England Women's and Men's Athletic Conference (NEWMAC) for goals, assists and points. Clark's 3.06 goals-per-game were a Top 15 mark in the nation.
Amherst College

Gabriel Robinson
Assistant Coach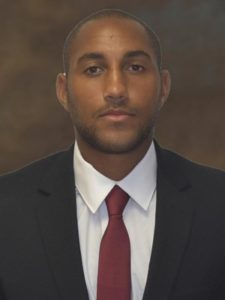 Gabriel Robinson, a local product from Easton, enters his third season on the sidelines after his college playing career at Cincinnati and Duquesne. He graduated from the latter with a Bachelor's in Liberal Arts.
During the 2019 season Robinson helped lead the Leopards to a record of 9-7-5 with an appearance in the Patriot League championship game, making it the program's 12th championship appearance in the 29 years of the Patriot League Tournament. During its run to the championship, Lafayette compiled 10 shutouts on the season, finishing ranked 17th nationally in shutout percentage (0.476) and 31st nationally in team goals against average (0.941).
Lafayette College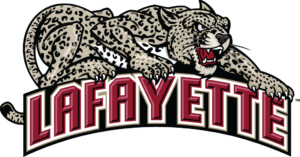 Charlie Johnson
Assistant Coach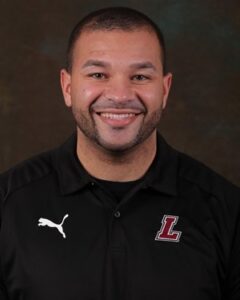 Johnson joins the Lafayette Men's Soccer program in the spring of 2021.
A native of Harrisburg, Pennsylvania, he comes to College Hill after serving as an assistant coach for multiple men's soccer programs. Prior to his arrival, Johnson served as an assistant and goalkeeper coach for Pennsylvania State University – Harrisburg men's soccer program in 2019. During his tenure, PSU Harrisburg captured its first North Eastern Athletic Conference (NEAC) Championship and appeared in the NCAA Division III Soccer Championship Tournament for the first time in program history. He also assisted in setting a new single-season win record, with 15 wins, and coached goalkeeper, Nick Guglielmetti who led NCAA Division III goalkeepers in total shutouts for the year.
Lafayette College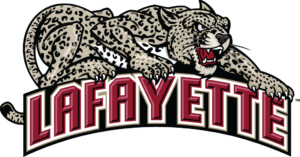 Tony Amolo
Head Coach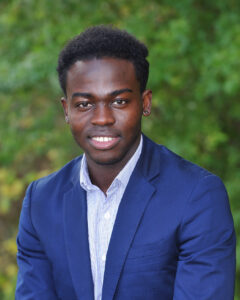 Coach Amolo is a graduate of Berkshire's Class of 2013 and took over the soccer program in 2022 after five successful years as the assistant varsity boys coach. Prior to returning to his alma mater, Amolo played a pivotal role in helping transform Kenyon College men's soccer program into a perennial top-10 team. As a player, he amassed a career total of 121 points (50 goals and 21 assists)—third highest in the program's history—and earned the National Soccer Coaches Association of America (NSCAA) All-American team twice. Following his collegiate career, Amolo played semi-professional soccer with the National Premier Soccer League (NPSL) and the United Soccer League 2 (USL).
Coach Amolo joined Berkshire as a postgraduate student from Nigeria in 2012 and was part of the School's first Class A championship team. He returned to his alma mater in 2017 and currently teaches Biology and Chemistry Under the Mountain.
Berkshire School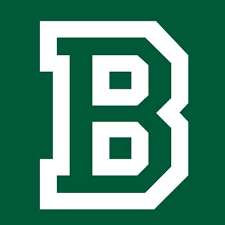 Dylan Evande
Assistant Coach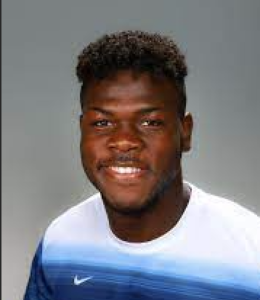 Drew University