Justin Serpone
Head Coach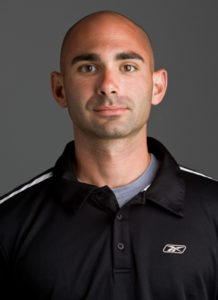 Justin Serpone returns to the sideline for his Fourteenth season in 2021. Currently, Serpone sits as the second winningest coach (by percentage) of any active coach in NCAA history, regardless of division (.833).
Serpone served as the assistant men's soccer coach at Duke University in 2006, helping to lead the Blue Devils to an 18-4-1 record, the ACC regular season and tournament championships, and a No. 1 seed in the NCAA Tournament. Prior to Duke he worked as a head assistant coach at Lafayette College (2001-03) and Northwestern University (2003-06), notably helping the Wildcats compile a record of 31-20-10 after they were a combined 9-42-4 from 2001-2003.
Serpone has completed five graduate degrees. He is currently enrolled in two more Master's Degree programs.
Amherst College

Dennis Bohn
Head Coach

In 15 seasons under the guidance of Dennis Bohn, the Lafayette men's soccer program has produced nothing but winning teams. Bohn has led the Leopards to winning seasons in 12 of his 15 years on College Hill, three Patriot League championships and three NCAA Tournament berths. His overall record entering his 16th season at Lafayette is 132-92-55 with a 46-44-23 mark in Patriot League play and a 68-28-22 tally at Oaks Stadium.
Lafayette College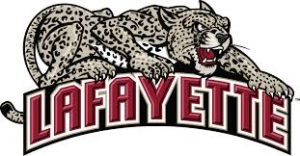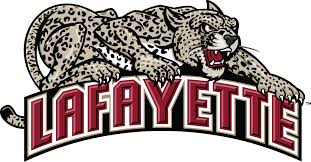 Brad Cole 
Assistant Coach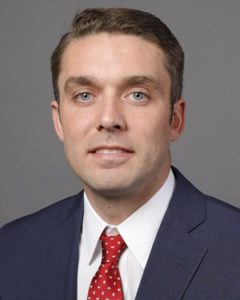 Brad Cole joined the men's soccer coaching staff in January of 2020. Previously, Cole was an assistant coach at the University of Vermont.
A player for the Catamounts from 2010-2015, Cole played right back and defensive midfield at Vermont prior to joining the coaching staff as a graduate assistant. In addition to being named team captain as a senior, Cole was the recipient of the Russell O. Sunderland Memorial Trophy, an award presented to a University of Vermont student-athlete who overcomes obstacles and maintains a high quality of play and academic prowess.
Cornell University

Fernando Barboto
Head Coach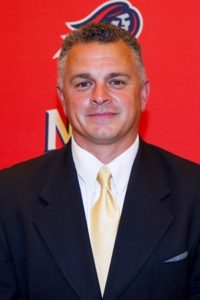 Fernando Barboto, who built the Iona College Gaels into one of the top Division I men's soccer programs in the area, led men's soccer at New Jersey Institute of Technology, in 2016.
The 2019 ASUN Conference Coach of the Year Fernando Barboto along with his coaching staff, who was named United Soccer Coaches Atlantic Region Coaching Staff of the Year,  led the Highlanders to the first NCAA appearance at the Division I level (first round; at Providence on November 21, 2019).
Men's soccer became the first NJIT team to capture an ASUN Tournament and Regular Season title since competing in the ASUN Conference (first season 2015-16).
NJIT tied the school-record for wins (10) in a season and ranked in the top-10 of the United Soccer Coaches Atlantic Region poll all season, with its highest ranking, week two at the No. 2 spot.
New Jersey Institute of Technology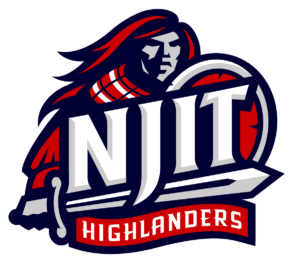 Ryan Hess
Associate Head Coach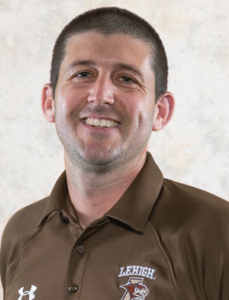 Ryan Hess enters his 10th season on the Lehigh men's soccer coaching staff and fifth season as Associate Head Coach in 2020.
Hess helped guide the 2019 Mountain Hawks to their third Patriot League Championship in program history and the team's fifth NCAA Tournament appearance. In addition, Hess assisted Lehigh to just its second-ever regular season crown and No. 1 overall seed in the tournament. The Mountain Hawks closed out the 2019 campaign with a 13-5-3 overall record, an unbeaten 6-0-3 record in the Patriot League and an undefeated home record of 7-0-3 at the Ulrich Sports Complex.
With Hess' guidance, Lehigh won its second-ever Patriot League Championship and fourth NCAA Tournament appearance in 2015. Hess has mentored two All-American selections, 13 All-Region honorees, three Patriot League Offensive Player of the Year award winners, a Patriot League Goalkeeper of the Year honoree, 32 All-Patriot League selections and six Academic All-Patriot League members in his tenure on Lehigh's staff.
Lehigh University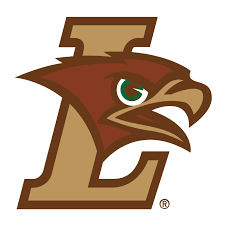 Ryan Hulings
Assistant Coach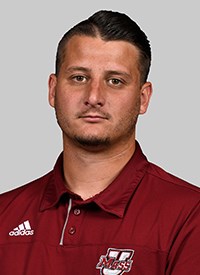 University of Massachusetts men's soccer head coach Fran O'Leary announced the addition of Ryan Hulings to the staff prior to the 2018 spring season. Hulings arrived at UMass after spending the last two seasons at Virginia Tech, most recently as the goalkeeper coach for the Hokies.
In his second season in Amherst, Hulings oversaw junior goalkeeper Marvyn Dorchin rank second in the Atlantic 10 in goals against average with a mark of 0.93 while Dorchin ranked 34th in the category nationally. The Minutemen opened up the 2019 season with three consecutive shutouts, marking the first time that UMass has opened the season with three scoreless outings since 1996. During his first campaign in Amherst in 2018, the Minutemen held opponents to 1.15 goals per contest while reaching the A-10 Tournament for the fourth consecutive year for the second time in program history.
University of Massachusetts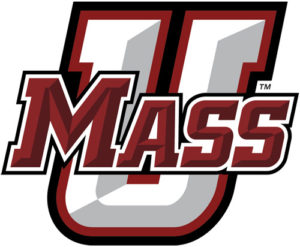 Jorge Chapoy
Head Coach

Jorge Chapoy became the head coach of the Red Devil men's soccer program in the fall of 2020.
He came to Carlisle from Division I Lafayette College, where he has spent the past six seasons serving as the assistant men's soccer coach. He has been involved in all aspects of the program and played a key role in the recruitment efforts, regionally, nationally, and internationally.
Dickinson College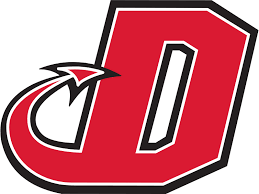 Lenny Armuth 
Head Coach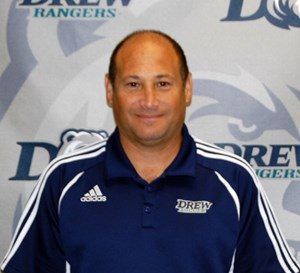 Lenny Armuth has been at the helm of the men's soccer program since 1994 and in that time has become the most successful coach in the history of the program. With nine Conference Coach of the Year, two NSCAA Regional Coach of the Year, an ECAC Coach of the Year, and a NSCAA/Adidas National Coach of the Year award to his name, Armuth has established himself as one of the elite coaches in the country. His Ranger teams have captured nine conference titles, including a pair of Landmark Conference crowns, further proving the quality of Armuth's work. No stranger to the NCAA Tournament, his teams have gone to the Big Dance nine times, including their first-ever NCAA Championship game appearance in 2003 where the Rangers finished second in the nation. Most recently, his 2017 squad reached the NCAA Sweet 16 for the third time under Armuth's guidance.
Drew University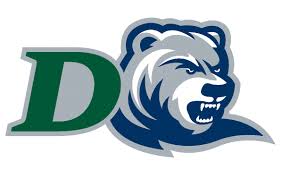 Chris Pratt 
Assistant Coach

Chris Pratt enters his first season as an assistant coach for the Wesleyan men's soccer program in 2019 after previously serving as the assistant boy's varsity soccer coach at the Noble & Greenough School for the last four seasons. During his time with the Nobles, Pratt helped guide the team to the NEPSAC Class B Tournament in 2016 and 2018.
Wesleyan University

Clayton Schmitt
Assistant Coach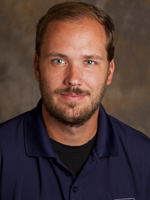 The 2017 season marked the beginning of Clayton Schmitt's second stint as an assistant coach for the Emory men's soccer team.
Clayton rejoined the Eagles' program after spending the 2014-2016 campaigns at Oglethorpe University, where he served as an assistant coach and recruiting coordinator.  He helped the Stormy Petrels to an overall record of 24-20-7 during those three seasons, which included 2015 and 2016 Southern Athletic Association regular-season titles.
Emory University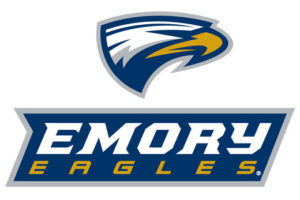 Noah Riskind
Assistant Coach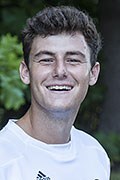 Noah Riskind '16 of Bethesda, Md., returns to Bates after working as a teacher for the past four years. Riskind first worked as a seventh-grade math teacher in New Bedford, Massachusetts, as a Teach For America corps member, and then taught English in Colombia for two academic years on back to back Fulbright grants.
A member of the varsity soccer team for all four of his years at Bates, Riskind served as captain for two years and earned a First Captain's Award, as well as Bates' George L. Wigton Scholar Athlete Award. Riskind, a defender, started 54 games during his time at Bates, including all 40 NESCAC regular season games. Riskind was also a member of the 2015 northeast division champion Portland Phoenix PDL team.
Bates College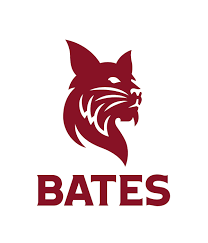 Jonathan Hood 
Assistant Coach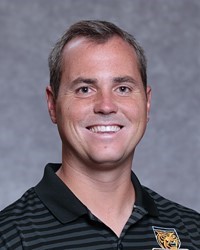 Jonathan Hood was named assistant coach in March of 2018, after a three-year stint at St. Lawrence University where he served as the assistant coach and recruiting coordinator.
While at St. Lawrence the team achieved great success, thus holding a national ranking as high as No. 5 in the Division III United Soccer Coaches poll. During his three seasons spent in upstate NY, Hood helped the Saints win a Liberty League regular season championship, a conference tournament title, and make two NCAA tournament appearances, which included a trip to the Sweet 16 in 2015. Additionally, Hood completed his master's degree in educational leadership in 2017.
Colorado College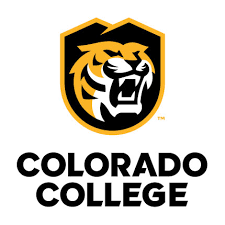 Rob Brandell
Assistant Coach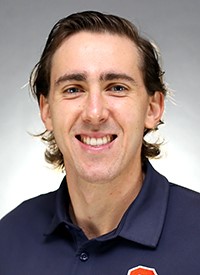 A former standout soccer player at St. Lawrence University, Rob Brandell begins his first season on the sidelines with the Gettysburg College men's soccer and tennis programs in 2020-21.
Brandell spent the last two seasons as a graduate assistant at Misericordia University. He was involved in all aspects of the men's soccer program, including recruitment, player development, game day management, scouting, film breakdown, and alumni engagement. The Cougars went 4-1-2 in league play and advanced to the MAC Freedom semifinals in 2019.
Gettysburg College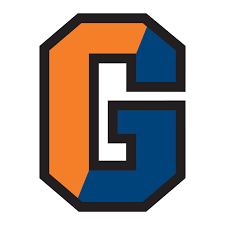 Jeff Huffman
Assistant Coach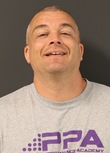 Coach Jeff Huffman looks forward to his second season at Amherst in 2018 and his 16th overall in collegiate soccer. This will be Huffman's second season as men's goalkeeper coach and first as the women's.
On the men's side in 2017, Huffman saw all four of his net minders receive at least one start. Seeing the most shots of any Amherst squad in Coach Serpone's 11 year Amherst tenure, the Amherst goalkeepers combined to lead the NESCAC in saves (94)-while recording the third highest save percentage during conference play.
Amherst College

Matt Travis
Assistant Coach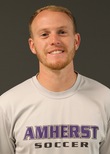 Matthew Travis was hired in the summer of 2016 and will begin his second stint as an assistant coach on the Amherst College men's soccer staff.
Amherst College

Gabriel Robinson
Assistant Coach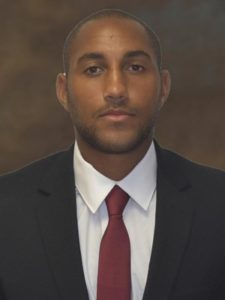 Gabriel Robinson, a local product from Easton, enters his third season on the sidelines after his college playing career at Cincinnati and Duquesne. He graduated from the latter with a Bachelor's in Liberal Arts.
During the 2019 season Robinson helped lead the Leopards to a record of 9-7-5 with an appearance in the Patriot League championship game, making it the program's 12th championship appearance in the 29 years of the Patriot League Tournament. During its run to the championship, Lafayette compiled 10 shutouts on the season, finishing ranked 17th nationally in shutout percentage (0.476) and 31st nationally in team goals against average (0.941).
Lafayette College