Justin Serpone
Head Coach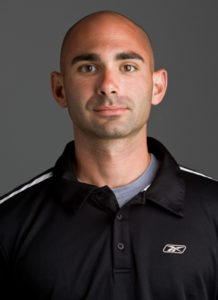 In his ninth season leading the Amherst College men's soccer team, head coach Justin Serpone directed the Purple & White to a phenomenal and historical season that culminated in the program's first-ever national title.
Guiding his team to an 18-1-2 record (9-0-1 NESCAC), Serpone was named the 2015 NSCAA, D3soccer.com, and HeroSports.com Division III Coach of the Year. The 18 wins for Amherst in 2015 ties the program's high watermark for victories as Serpone's 2013 squad also finished that season with an 18-1-2 ledger.
Since taking the reins in 2007, Serpone has amassed a superb 138-17-24 overall record which includes four NESCAC championships (2008, 2011, 2012, 2013); nine appearances in the NCAA Division III Championship tournament; eight Sweet 16 berths; four Elite 8 appearances; a pair of Final Fours; and the program's first national championship in 2015.
Amherst College

Dennis Bohn
Head Coach

In 15 seasons under the guidance of Dennis Bohn, the Lafayette men's soccer program has produced nothing but winning teams. Bohn has led the Leopards to winning seasons in 12 of his 15 years on College Hill, three Patriot League championships and three NCAA Tournament berths. His overall record entering his 16th season at Lafayette is 132-92-55 with a 46-44-23 mark in Patriot League play and a 68-28-22 tally at Oaks Stadium.
Lafayette College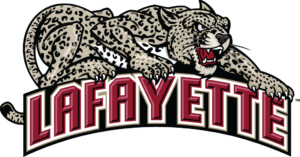 Brian Bouhl
Assistant Coach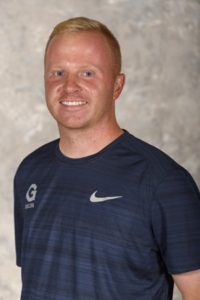 Brian Bouhl joined the Hoyas in 2018 as the volunteer assistant coach.  He comes to the Hilltop from Coastal Carolina University. Bouhl assists in all aspects of the program, with primary responsibility on coaching the Hoya goalkeepers and managing the sport science program.
Bouhl spent the past three seasons at the University of Kentucky where he was the director of operations for men's soccer.  There he worked with all aspects of the program focusing on team operations including training, sport science, travel and camps. During that time, the Wildcats made NCAA tournament appearances in 2015 and 2016, including a program-first No. 16 seed in 2016.
While in Lexington, Bouhl was a staff coach with Lexington FC for five years, coaching the 1999 and 2001 boys age groups, as well as coaching goalkeepers for the club.
Georgetown University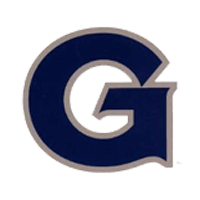 Bill Schmid
Assistant Coach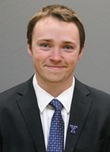 Schmid begins his second season on Kylie Stannard's staff in 2020-21. In his first year, the Bulldogs finished with a 13-3-2 overall record. The 13 wins equaled the school record set in 1999. Yale won its first Ivy League title since 2005 with a 6-1 record, which matched the best league record set by the 1989 team. The Bulldogs then advanced to the NCAA Tournament for the first time since 2005.
Yale University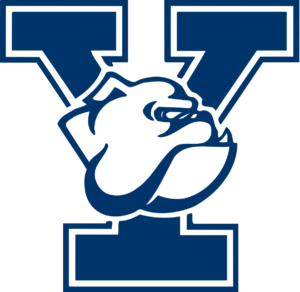 Sam Matteson
Assistant Coach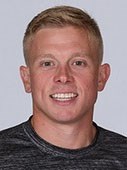 Sam Matteson is in his first season as an assistant men's soccer coach at the College of the Holy Cross in 2020-21.
Prior to joining the Crusaders, Matteson spent two seasons as an assistant coach at Bryant. He helped the Bulldogs to a runner-up finish in the Northeast Conference in 2018, with the team advancing to the NEC semifinals in 2019.
In addition to his collegiate coaching experience, Matteson is the USL Director for the Boston Bolts, coaching at the ECNL and Academy levels.
Holy Cross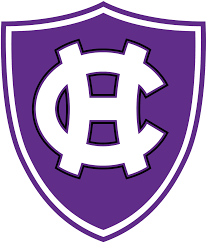 Ken Bovell
Head Coach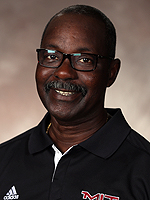 Ken Bovell enters his sixth season as the head coach of MIT men's soccer in the fall of 2020. MIT finished 2015, his first season, with a record of 18-3-1 (7-0-0 NEWMAC), broke 11 team records and advanced to the third round of the NCAA Division III men's soccer tournament for the first time since 2003. It was also the first time in program history that the Engineers hosted the NCAA Tournament as MIT defeated Bridgewater State 5-1 and Bowdoin 1-0 to advance to the Sweet 16.
In five seasons with the Engineers, his teams have made four appearances in the NEWMAC Postseason Tournament and one appearance in the NCAA Division III Men's Soccer National Championship Tournament. Since taking over head coaching duties in 2015, the program has registered a record of 45-28-16. Also in those five years, Bovell has coached 14 All-Conference honorees, four All-Region selections, one All-American and six CoSIDA Academic All-Americans.
MIT

Jorge Chapoy 
Head Coach

Chapoy comes to Carlisle from Division I Lafayette College, where he has spent the past six seasons serving as the assistant men's soccer coach. He has been involved in all aspects of the program and played a key role in the recruitment efforts, regionally, nationally, and internationally.
He assisted with the day-to-day operations of the program, including the planning and execution of training sessions, video review and breakdown, travel logistics and scouting reports. He was closely involved in all game day decisions and tactical preparation, helping to lead the Leopards to the 2019 Patriot League Championship match.
Dickinson College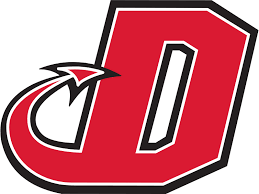 Matt O'Toole 
Head Coach
Matt O'Toole, now entering his ninth season at Clark University in 2020-21, has methodically put together his plan that has the Cougars' on an ascension towards the top of the New England Women's and Men's Athletic Conference (NEWMAC) – widely considered one of the nation's elite Division III men's soccer conferences.
In addition to his role in leading the Scarlet and White on the field, O'Toole now serves as the department's liaison to the Admissions Office and as the United Soccer Coaches Association Scholar All-America Committee National Chair.
Over the last two seasons, O'Toole has brought the Cougars to back-to-back NEWMAC post-season appearances. In 2016 and 2017 the Cougars were semifinalists in post-season play and finished 2017 with a 9-6-4 overall record. Connor Maguire (2018) and Sean Munroe (2020) were both named to the NEWMAC All-Conference First Team and named to the New England Soccer Journal Best XI's Third Team in 2017.
Clark University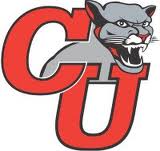 Tim Stanton
Assistant Coach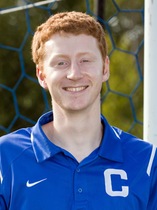 Tim Stanton, a 2016 Colby graduate and a co-captain of the 2015 team, is in his fourth year as an assistant coach in the 2019-20 academic year.
Stanton, a government major, was a four-year member of Colby and played on defense. Good in the air, Stanton had five career goals. The most memorable score was his overtime goal in the 2015 season to defeat Williams College.
Colby College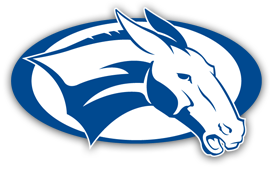 Noah Riskind
Assistant Coach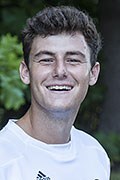 Noah Riskind '16 of Bethesda, Md., returns to Bates after working as a teacher for the past four years. Riskind first worked as a seventh-grade math teacher in New Bedford, Massachusetts, as a Teach For America corps member, and then taught English in Colombia for two academic years on back to back Fulbright grants.
A member of the varsity soccer team for all four of his years at Bates, Riskind served as captain for two years and earned a First Captain's Award, as well as Bates' George L. Wigton Scholar Athlete Award. Riskind, a defender, started 54 games during his time at Bates, including all 40 NESCAC regular season games. Riskind was also a member of the 2015 northeast division champion Portland Phoenix PDL team.
Bates College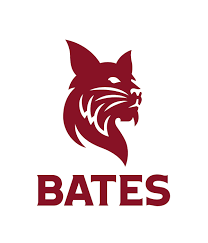 Marco DeVito
Assistant Coach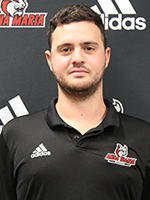 Marco DeVito joins the AMCATS as the Men's Soccer Graduate Assistant for the 2020-2021 season.
DeVito spent the 2019-2020 season working with FC Malaga City in Almuñècar, Spain, working with the U19 academy team and the Juvenil A squad for A.D. Almuñècar 77.
Anna Maria College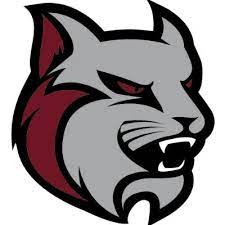 Jeff Huffman
Assistant Coach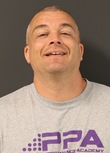 Coach Jeff Huffman looks forward to his second season at Amherst in 2018 and his 16th overall in collegiate soccer. This will be Huffman's second season as men's goalkeeper coach and first as the women's.
On the men's side in 2017, Huffman saw all four of his net minders receive at least one start. Seeing the most shots of any Amherst squad in Coach Serpone's 11 year Amherst tenure, the Amherst goalkeepers combined to lead the NESCAC in saves (94)-while recording the third highest save percentage during conference play.
Amherst College

Matt Travis
Assistant Coach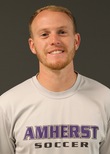 Matthew Travis was hired in the summer of 2016 and will begin his second stint as an assistant coach on the Amherst College men's soccer staff.
Amherst College

Gabriel Robinson
Assistant Coach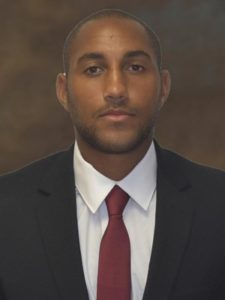 Gabriel Robinson, a local product from Easton, enters his third season on the sidelines after his college playing career at Cincinnati and Duquesne. He graduated from the latter with a Bachelor's in Liberal Arts.
During the 2019 season Robinson helped lead the Leopards to a record of 9-7-5 with an appearance in the Patriot League championship game, making it the program's 12th championship appearance in the 29 years of the Patriot League Tournament. During its run to the championship, Lafayette compiled 10 shutouts on the season, finishing ranked 17th nationally in shutout percentage (0.476) and 31st nationally in team goals against average (0.941).
Lafayette College