Justin Serpone
Head Coach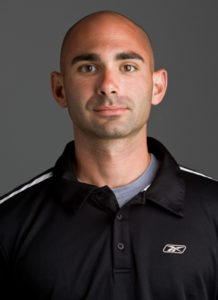 Justin Serpone returns to the sideline for his Fourteenth season in 2021. Currently, Serpone sits as the second winningest coach (by percentage) of any active coach in NCAA history, regardless of division (.833).
Serpone served as the assistant men's soccer coach at Duke University in 2006, helping to lead the Blue Devils to an 18-4-1 record, the ACC regular season and tournament championships, and a No. 1 seed in the NCAA Tournament. Prior to Duke he worked as a head assistant coach at Lafayette College (2001-03) and Northwestern University (2003-06), notably helping the Wildcats compile a record of 31-20-10 after they were a combined 9-42-4 from 2001-2003.
Serpone has completed five graduate degrees. He is currently enrolled in two more Master's Degree programs.
Amherst College

Dennis Bohn
Head Coach

In 15 seasons under the guidance of Dennis Bohn, the Lafayette men's soccer program has produced nothing but winning teams. Bohn has led the Leopards to winning seasons in 12 of his 15 years on College Hill, three Patriot League championships and three NCAA Tournament berths. His overall record entering his 16th season at Lafayette is 132-92-55 with a 46-44-23 mark in Patriot League play and a 68-28-22 tally at Oaks Stadium.
Lafayette College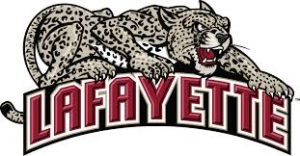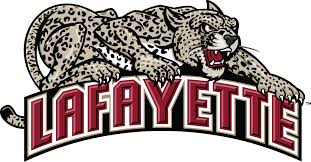 Ryan Sandell
Assistant Coach

The University of Pennsylvania men's soccer program and James C. Gentle head coach, Brian Gill, have announced an addition to their coaching staff, naming Ryan Sandell a volunteer assistant coach.
"I am excited to have Ryan joining the staff this upcoming season," said Gill. "He is an eager young coach who just finished a year with Sean Topping at Muhlenberg College, making that one of many good stops along his journey that has taught him a lot. Ryan was able to come on board in the spring, giving him valuable time to get to know the players and campus. His main focus will be with our goalkeepers and keeping them sharp through the season, but he will also be involved in our day-to-day operations."
University of Pennsylvania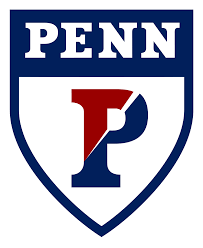 Fernando Barboto
Head Coach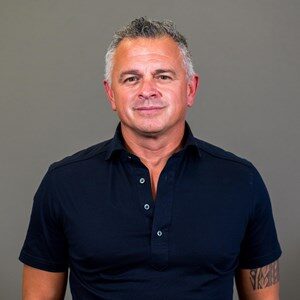 Fernando Barboto, who built the Iona College Gaels into one of the top Division I men's soccer programs in the area, led men's soccer at New Jersey Institute of Technology, in 2016.
In announcing the appointment of Barboto as NJIT's fourth head men's soccer coach in the program's Division I era, Kaplan said: "Fernando is a proven Division I head coach with New Jersey roots, who is respected throughout the region for the program he has built at Iona. We are pleased that he will guide our program and we look forward to a successful future with him as our coach in the years to come."
The 2019 ASUN Conference Coach of the Year Fernando Barboto along with his coaching staff, who was named United Soccer Coaches Atlantic Region Coaching Staff of the Year,  led the Highlanders to the first NCAA appearance at the Division I level (first round; at Providence on November 21, 2019).
NJIT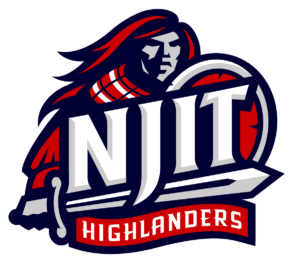 Mike Toshack
Head Coach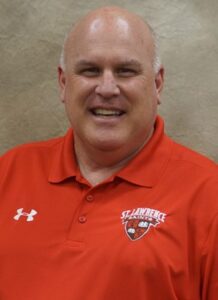 A former Saints assistant coach who has had an outstanding career as an assistant in professional soccer, Mike Toshack was named the fourth head coach in program history in July 2015, relieving former head coach Bob Durocher, who was promoted to Director of Athletics and Recreation in May 2015.
The 2020 men's soccer season will be the sixth for Toshack, who led the Saints to Liberty League regular season and tournament titles in 2015 and 2018. In 2015, St. Lawrence finished that year with a 16-4-2 record and advanced as far as the Sweet 16 in the NCAA Tournament. In 2018, Toshack was named Liberty League Coach of the Year.
St. Lawrence University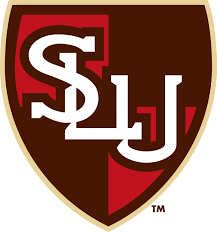 Greg Cumpstone
Assistant Coach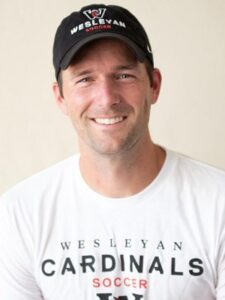 Greg Cumpstone has been added to the Wesleyan men's soccer program as an assistant coach in 2021. Cumpstone grew up in Killingworth, Connecticut and attended Haddam-Killingworth High School before starring for Hofstra University for four years.
Wesleyan University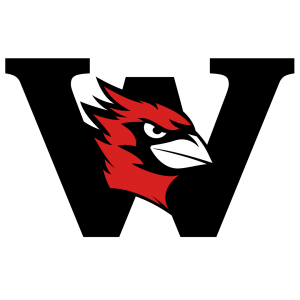 Jonathan Hood
Head Coach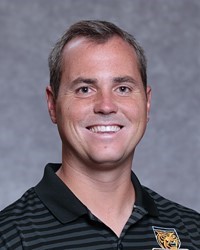 Vassar College has selected Jonathan Hood as its next Head Men's Soccer Coach, as announced by Director of Athletics and Physical Education Michelle Walsh. A former assistant at Colorado College, he takes the helm of the Brewers from Andy Jennings, who announced his retirement this fall after 41 years at Vassar and 31 as the head coach of the men's soccer program.
Hood comes to Vassar College after serving the previous four years as the assistant coach for men's soccer at Colorado College. During his tenure with the Tigers, he helped guide the squad to and NCAA Tournament appearance, the 2019 SCAC Regular Season Championship title, as well as earning 2019 SCAC Coaching Staff of the Year honors.
Vassar College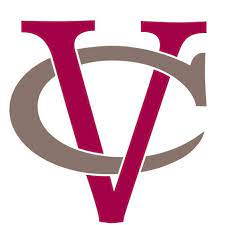 Jeff Huffman
Assistant Coach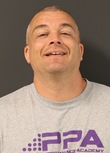 Assistant Coach Jeff Huffman looks forward to his fifth season at Amherst in 2022. This will be Huffman's fifth season as men's goalkeeper coach and fourth in the same role for the women's team. In total, Huffman has seen 13 different goalkeepers on his teams receive individual postseason accolades in 18 seasons of collegiate soccer.
It was a special 2021 season for Huffman. The men's side advanced to the national title game as his goalkeepers combined on the season for the most shutouts (15) and lowest goals against average (0.41) in all of Division III men's soccer. Additionally, Kofi Hope-Gund was named to the NCAA All-Tournament Team. On the women's side, Mika Fisher was named the United Soccer Coaches First Team All-America goalie in her debut collegiate season.
Amherst College

Alex Ortega
Assistant Coach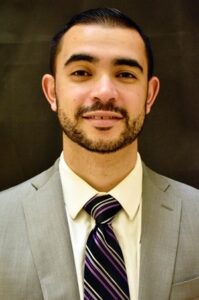 Amherst College men's soccer coach Justin Serpone recently announced the hiring of Alex Ortega as assistant coach of men's soccer.
Ortega comes from Randolph Macon College, where worked as an assistant coach since prior to the 2019 season.  The Yellow Jackets were 24-15-3 in his time. In 2021 RMC went 5-1-3 in conference play, its least league losses in one season since 1999.
Prior to his time with Randolph Macon, Ortega spent one season at Clark University. During his tenure with the Cougars, the team led the New England Women's and Men's Athletic Conference (NEWMAC) for goals, assists and points. Clark's 3.06 goals-per-game were a Top 15 mark in the nation.
Amherst College

Gabriel Robinson
Assistant Coach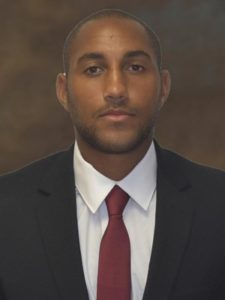 Gabriel Robinson, a local product from Easton, enters his third season on the sidelines after his college playing career at Cincinnati and Duquesne. He graduated from the latter with a Bachelor's in Liberal Arts.
During the 2019 season Robinson helped lead the Leopards to a record of 9-7-5 with an appearance in the Patriot League championship game, making it the program's 12th championship appearance in the 29 years of the Patriot League Tournament. During its run to the championship, Lafayette compiled 10 shutouts on the season, finishing ranked 17th nationally in shutout percentage (0.476) and 31st nationally in team goals against average (0.941).
Lafayette College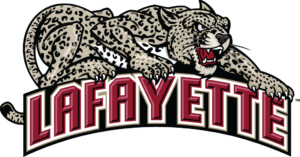 Charlie Johnson
Assistant Coach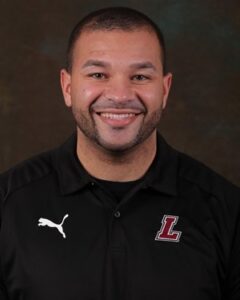 Johnson joins the Lafayette Men's Soccer program in the spring of 2021.
A native of Harrisburg, Pennsylvania, he comes to College Hill after serving as an assistant coach for multiple men's soccer programs. Prior to his arrival, Johnson served as an assistant and goalkeeper coach for Pennsylvania State University – Harrisburg men's soccer program in 2019. During his tenure, PSU Harrisburg captured its first North Eastern Athletic Conference (NEAC) Championship and appeared in the NCAA Division III Soccer Championship Tournament for the first time in program history. He also assisted in setting a new single-season win record, with 15 wins, and coached goalkeeper, Nick Guglielmetti who led NCAA Division III goalkeepers in total shutouts for the year.
Lafayette College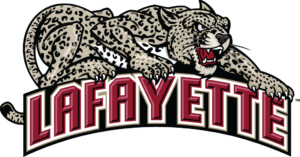 Dylan Evande
Assistant Coach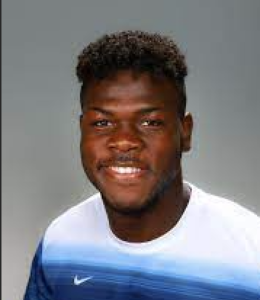 Drew University