Justin Serpone
Head Coach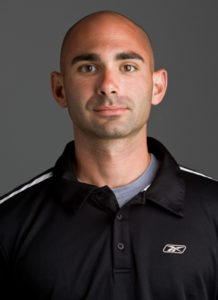 Justin Serpone returns to the sideline for his Fourteenth season in 2021. Currently, Serpone sits as the second winningest coach (by percentage) of any active coach in NCAA history, regardless of division (.833).
Serpone served as the assistant men's soccer coach at Duke University in 2006, helping to lead the Blue Devils to an 18-4-1 record, the ACC regular season and tournament championships, and a No. 1 seed in the NCAA Tournament. Prior to Duke he worked as a head assistant coach at Lafayette College (2001-03) and Northwestern University (2003-06), notably helping the Wildcats compile a record of 31-20-10 after they were a combined 9-42-4 from 2001-2003.
Serpone has completed five graduate degrees. He is currently enrolled in two more Master's Degree programs.
Amherst College

Dennis Bohn
Head Coach

In 15 seasons under the guidance of Dennis Bohn, the Lafayette men's soccer program has produced nothing but winning teams. Bohn has led the Leopards to winning seasons in 12 of his 15 years on College Hill, three Patriot League championships and three NCAA Tournament berths. His overall record entering his 16th season at Lafayette is 132-92-55 with a 46-44-23 mark in Patriot League play and a 68-28-22 tally at Oaks Stadium.
Lafayette College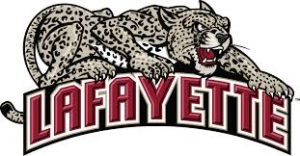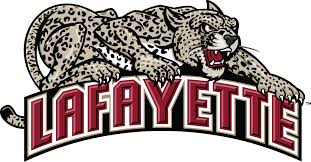 Brad Cole 
Assistant Coach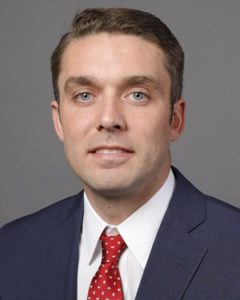 Brad Cole joined the men's soccer coaching staff in January of 2020. Previously, Cole was an assistant coach at the University of Vermont.
A player for the Catamounts from 2010-2015, Cole played right back and defensive midfield at Vermont prior to joining the coaching staff as a graduate assistant. In addition to being named team captain as a senior, Cole was the recipient of the Russell O. Sunderland Memorial Trophy, an award presented to a University of Vermont student-athlete who overcomes obstacles and maintains a high quality of play and academic prowess.
Cornell University

Fernando Barboto
Head Coach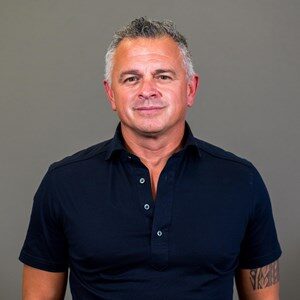 Fernando Barboto, who built the Iona College Gaels into one of the top Division I men's soccer programs in the area, led men's soccer at New Jersey Institute of Technology, in 2016.
In announcing the appointment of Barboto as NJIT's fourth head men's soccer coach in the program's Division I era, Kaplan said: "Fernando is a proven Division I head coach with New Jersey roots, who is respected throughout the region for the program he has built at Iona. We are pleased that he will guide our program and we look forward to a successful future with him as our coach in the years to come."
The 2019 ASUN Conference Coach of the Year Fernando Barboto along with his coaching staff, who was named United Soccer Coaches Atlantic Region Coaching Staff of the Year,  led the Highlanders to the first NCAA appearance at the Division I level (first round; at Providence on November 21, 2019).
NJIT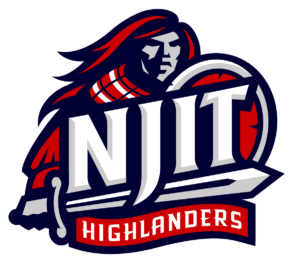 Ken Bovell
Head Coach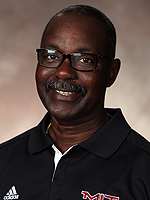 Ken Bovell enters his seventh season as the head coach of MIT men's soccer in the fall of 2021. MIT finished 2015, his first season, with a record of 18-3-1 (7-0-0 NEWMAC), broke 11 team records and advanced to the third round of the NCAA Division III men's soccer tournament for the first time since 2003. It was also the first time in program history that the Engineers hosted the NCAA Tournament as MIT defeated Bridgewater State 5-1 and Bowdoin 1-0 to advance to the Sweet 16.
In six seasons with the Engineers, his teams have made four appearances in the NEWMAC Postseason Tournament and one appearance in the NCAA Division III Men's Soccer National Championship Tournament. Since taking over head coaching duties in 2015, the program has registered a record of 45-28-16. Also in those five years, Bovell has coached 14 All-Conference honorees, four All-Region selections, one All-American and six CoSIDA Academic All-Americans.
MIT

Mike Toshack
Head Coach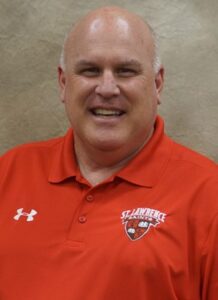 A former Saints assistant coach who has had an outstanding career as an assistant in professional soccer, Mike Toshack was named the fourth head coach in program history in July 2015, relieving former head coach Bob Durocher, who was promoted to Director of Athletics and Recreation in May 2015.
The 2020 men's soccer season will be the sixth for Toshack, who led the Saints to Liberty League regular season and tournament titles in 2015 and 2018. In 2015, St. Lawrence finished that year with a 16-4-2 record and advanced as far as the Sweet 16 in the NCAA Tournament. In 2018, Toshack was named Liberty League Coach of the Year.
St. Lawrence University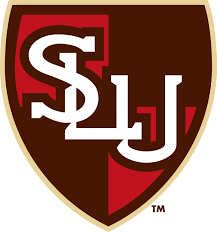 Sam Matteson
Assistant Coach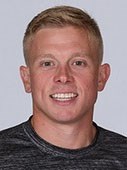 Sam Matteson is in his second season as an assistant men's soccer coach at the College of the Holy Cross in 2021. During his first year on the staff, he helped the squad to the semifinals of the Patriot League Tournament.
Prior to joining the Crusaders, Matteson spent two seasons as an assistant coach at Bryant. He helped the Bulldogs to a runner-up finish in the Northeast Conference in 2018, with the team advancing to the NEC semifinals in 2019.
Holy Cross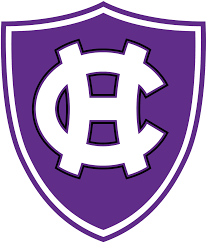 Greg Cumpstone
Assistant Coach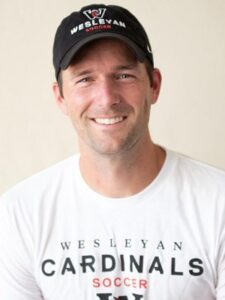 Greg Cumpstone has been added to the Wesleyan men's soccer program as an assistant coach in 2021. Cumpstone grew up in Killingworth, Connecticut and attended Haddam-Killingworth High School before starring for Hofstra University for four years.
Wesleyan University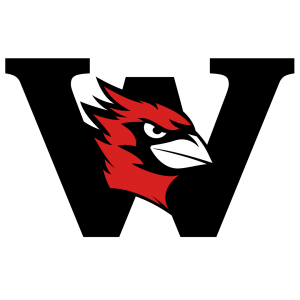 Jonathan Hood
Assistant Coach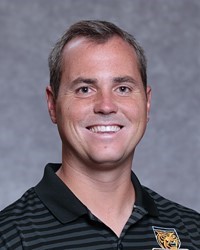 Jonathan Hood was named assistant coach in March of 2018, after a three-year stint at St. Lawrence University where he served as the assistant coach and recruiting coordinator.
While at St. Lawrence the team achieved great success, thus holding a national ranking as high as No. 5 in the Division III United Soccer Coaches poll. During his three seasons spent in upstate NY, Hood helped the Saints win a Liberty League regular season championship, a conference tournament title, and make two NCAA tournament appearances, which included a trip to the Sweet 16 in 2015. Additionally, Hood completed his master's degree in educational leadership in 2017.
Colorado College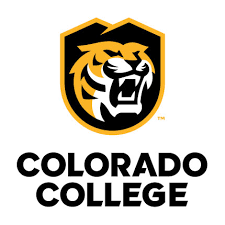 Jeff Huffman
Assistant Coach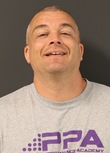 Coach Jeff Huffman looks forward to his second season at Amherst in 2018 and his 16th overall in collegiate soccer. This will be Huffman's second season as men's goalkeeper coach and first as the women's.
On the men's side in 2017, Huffman saw all four of his net minders receive at least one start. Seeing the most shots of any Amherst squad in Coach Serpone's 11 year Amherst tenure, the Amherst goalkeepers combined to lead the NESCAC in saves (94)-while recording the third highest save percentage during conference play.
Amherst College

Matt Travis
Assistant Coach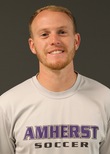 Matthew Travis was hired in the summer of 2016 and will begin his second stint as an assistant coach on the Amherst College men's soccer staff.
Amherst College

Gabriel Robinson
Assistant Coach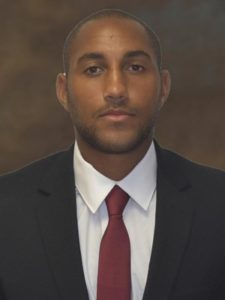 Gabriel Robinson, a local product from Easton, enters his third season on the sidelines after his college playing career at Cincinnati and Duquesne. He graduated from the latter with a Bachelor's in Liberal Arts.
During the 2019 season Robinson helped lead the Leopards to a record of 9-7-5 with an appearance in the Patriot League championship game, making it the program's 12th championship appearance in the 29 years of the Patriot League Tournament. During its run to the championship, Lafayette compiled 10 shutouts on the season, finishing ranked 17th nationally in shutout percentage (0.476) and 31st nationally in team goals against average (0.941).
Lafayette College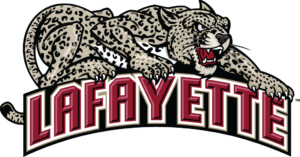 Charlie Johnson
Assistant Coach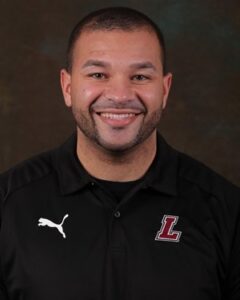 Johnson joins the Lafayette Men's Soccer program in the spring of 2021.
A native of Harrisburg, Pennsylvania, he comes to College Hill after serving as an assistant coach for multiple men's soccer programs. Prior to his arrival, Johnson served as an assistant and goalkeeper coach for Pennsylvania State University – Harrisburg men's soccer program in 2019. During his tenure, PSU Harrisburg captured its first North Eastern Athletic Conference (NEAC) Championship and appeared in the NCAA Division III Soccer Championship Tournament for the first time in program history. He also assisted in setting a new single-season win record, with 15 wins, and coached goalkeeper, Nick Guglielmetti who led NCAA Division III goalkeepers in total shutouts for the year.
Lafayette College