PPA 3
Justin Serpone Head Coach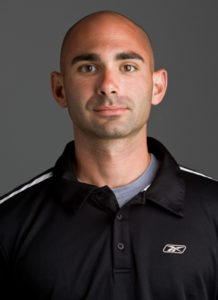 Justin Serpone returns to the sideline for his Fourteenth season in 2021. Currently, Serpone sits as the second winningest coach (by percentage) of any active coach in NCAA history, regardless of division (.833). Serpone served as the assistant men's soccer coach at Duke University in 2006, helping to lead the Blue Devils to an 18-4-1 record, the ACC regular season and tournament championships, and a No. 1 seed in the NCAA Tournament. Prior to Duke he worked as a head assistant coach at Lafayette College (2001-03) and Northwestern University (2003-06), notably helping the Wildcats compile a record of 31-20-10 after they were a combined 9-42-4 from 2001-2003. Serpone has completed five graduate degrees. He is currently enrolled in two more Master's Degree programs.
Dennis Bohn Head Coach

In 15 seasons under the guidance of Dennis Bohn, the Lafayette men's soccer program has produced nothing but winning teams. Bohn has led the Leopards to winning seasons in 12 of his 15 years on College Hill, three Patriot League championships and three NCAA Tournament berths. His overall record entering his 16th season at Lafayette is 132-92-55 with a 46-44-23 mark in Patriot League play and a 68-28-22 tally at Oaks Stadium. CLICK HERE TO VIEW FULL BIO
Lafayette College

Brian Bouhl Assistant Coach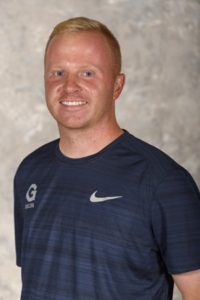 Brian Bouhl joined the Hoyas in 2018 as the volunteer assistant coach.  He comes to the Hilltop from Coastal Carolina University. Bouhl assists in all aspects of the program, with primary responsibility on coaching the Hoya goalkeepers and managing the sport science program. Bouhl spent the past three seasons at the University of Kentucky where he was the director of operations for men's soccer.  There he worked with all aspects of the program focusing on team operations including training, sport science, travel and camps. During that time, the Wildcats made NCAA tournament appearances in 2015 and 2016, including a program-first No. 16 seed in 2016. While in Lexington, Bouhl was a staff coach with Lexington FC for five years, coaching the 1999 and 2001 boys age groups, as well as coaching goalkeepers for the club. CLICK HERE TO VIEW FULL BIO
Georgetown University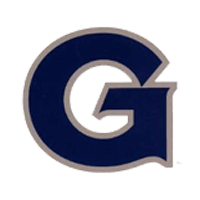 Drew Hutchins Associate Head Coach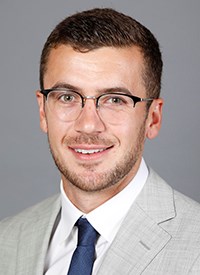 Drew Hutchins joined the men's soccer coaching staff in April of 2016. In his first four year helping guide the program, the team has seen incremental improvements each year. Cornell turned in a strong 2019 campaign despite a number of injuries to key players throughout the year, finishing the season with a 10-5-2 record and a 3-2-2 mark in Ivy League competition. The Big Red went undefeated at home, going 6-0-1 at Berman Field. Cornell placed five members of the All-Ivy teams, including Ryan Bayne (first team), John Scearce (first team), Connor Drought (second team), Emeka Eneli (honorable mention) and Harry Fuller (honorable mention). Scearce earned second team all-region honors before signing a professional contract with Union Omaha of the USL One league. CLICK HERE TO VIEW FULL BIO
Cornell University

Stewart Flaherty Assistant Coach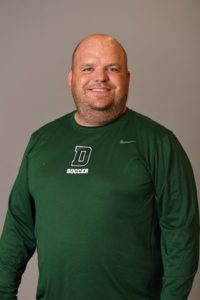 Stewart Flaherty enters his third season in 2020 as an assistant coach for the Dartmouth men's soccer team after six seasons at Bates College. A native of Middlesbrough, England, and a 2004 graduate of Loughborough University with a master's degree in sport psychology, Flaherty has accumulated extensive experience with player development and recruitment in the US. In addition to serving six seasons as head coach of Bates College, Flaherty also served as assistant coach with the Portland Phoenix senior team in the Premier Development League (PDL). CLICK HERE TO VIEW FULL BIO
Dartmouth College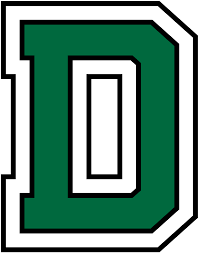 Bill Schmid  Assistant Coach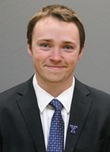 Schmid, who joined Kylie Stannard's staff in May of 2019, has been a part of two very successful programs in his young coaching career with his teams posting a 47-8-5 overall record. In 2018 as an assistant at Amherst, he helped the Mammoths to 14 victories, including two in the NCAA Tournament, while also serving as the recruiting coordinator. Schmid joined the Amherst staff after spending two seasons on the Springfield College staff, including serving as the Interim Head Coach in the spring of 2018. Springfield posted an impressive 33-3-4 record during his tenure. CLICK HERE TO VIEW FULL BIO
Yale University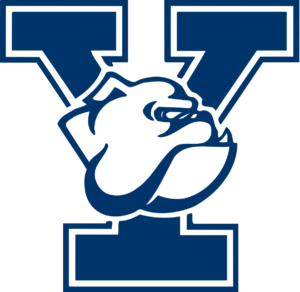 Ken Bovell Head Coach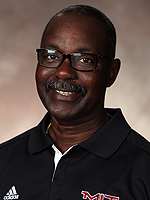 Ken Bovell enters his second season as the head coach of the MIT men?s soccer in 2016 after an extremely successful first year in which he led the Engineers to a program record mark of 18-3-1 and the Sweet 16 of the NCAA Division III Tournament. Prior to his promotion to head coach last year, Bovell served as an assistant for two seasons under then head coaches Aidan Byrne and Mike Singelton. As part of the success that Bovell brought to the MIT men?s soccer program, he was awarded with both the NEWMAC Coach of the Year and ECAC Division III New England Coach of the Year accolades in 2015. CLICK HERE TO VIEW FULL BIO
MIT

Michael Choquette Assistant Coach

Michael Choquette joined University of Chicago as full-time assistant men's soccer coach in April 2019. In Choquette's 2019 debut season, the Maroons posted a 12-2-5 overall record and a 7-0 mark in the University Athletic Association (UAA). UChicago became the first team to win all its conference games with no goals allowed in UAA history. The squad advanced to the second round of the NCAA tournament as well. Goalkeeper Aaron Katsimpalis was picked as a Second Team All-American, Scott Lich was named UAA Defensive Player of the Year and defender Richard Gillespie was UAA Rookie of the Year. CLICK HERE TO VIEW FULL BIO
University of Chicago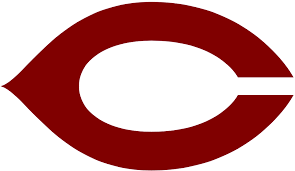 Jorge Chapoy Head Coach

Jorge Chapoy became the head coach of the Red Devil men's soccer program in the fall of 2020. He came to Carlisle from Division I Lafayette College, where he has spent the past six seasons serving as the assistant men's soccer coach. He has been involved in all aspects of the program and played a key role in the recruitment efforts, regionally, nationally, and internationally. CLICK HERE TO VIEW FULL BIO
Dickinson College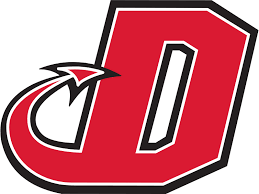 Jeff Huffman Assistant Coach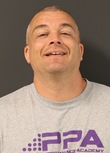 Jeff Huffman looks forward to his second season at Amherst in 2018 and his 16th overall in collegiate soccer. This will be Huffman's second season as men's goalkeeper coach and first as the women's. On the men's side in 2017, Huffman saw all four of his net minders receive at least one start. Seeing the most shots of any Amherst squad in Coach Serpone's 11 year Amherst tenure, the Amherst goalkeepers combined to lead the NESCAC in saves (94)-while recording the third highest save percentage during conference play.
Matt Travis Assistant Coach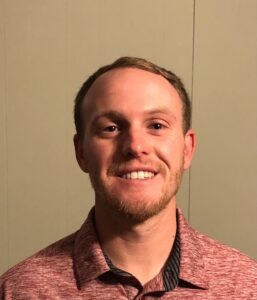 Matthew Travis was hired in the summer of 2016 and will begin his second stint as an assistant coach on the Amherst College men's soccer staff.
Gabriel Robinson Assistant Coach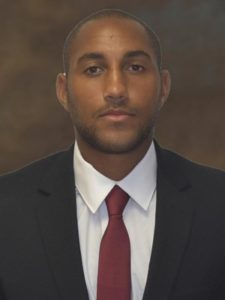 Gabriel Robinson, a local product from Easton, enters his third season on the sidelines after his college playing career at Cincinnati and Duquesne. He graduated from the latter with a Bachelor's in Liberal Arts. During the 2019 season Robinson helped lead the Leopards to a record of 9-7-5 with an appearance in the Patriot League championship game, making it the program's 12th championship appearance in the 29 years of the Patriot League Tournament. During its run to the championship, Lafayette compiled 10 shutouts on the season, finishing ranked 17th nationally in shutout percentage (0.476) and 31st nationally in team goals against average (0.941). CLICK HERE TO VIEW FULL BIO
Lafayette College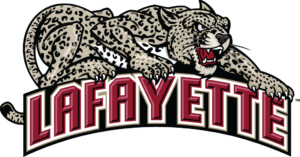 [/fusion_builder_row]
Adam Schaefer
Assistant Coach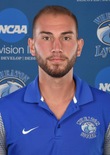 Andrew Schaefer begins his second season on staff with the Wheaton College men's soccer program, as he was named a full-time assistant coach in the summer of 2019. The Allentown, Pennsylvania native comes to Norton after serving as assistant coach for two seasons at his Alma Mater, Randolph-Macon College compiling a 21-11-3 record. CLICK HERE TO VIEW FULL BIO
Wheaton College